Description
Story ~
Daitengu (大天狗), are often pictured in a more human-like form than their underlings, and due to their long noses, they may also called hanatakatengu (鼻高天狗, tall-nosed tengu).
Daitengu live solitary lives on remote mountaintops, far removed from humanity. Their lives are spent in thoughtful meditation, intent on perfecting themselves. Daitengu possess greater pride, wisdom, and power than their kotengu cousins, although they can also be just as savage and unpredictable. This savagery combined with intelligence makes daitengu more dangerous. In fact, natural disasters and other great catastrophes are sometimes attributed to the wrath of a powerful daitengu. However, daitengu also possess more self-restraint; there are stories of daitengu giving aid to worthy humans.
---
About this item
Difficulty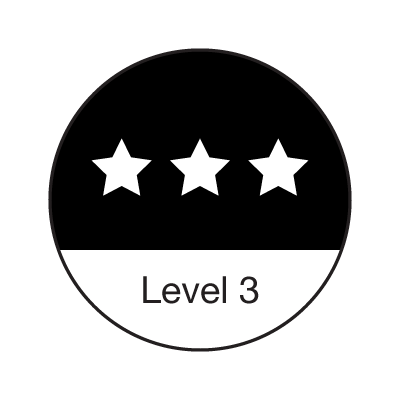 Type

Build Time

What you need
Access to a printer
Colored cardstock:
Option A: Print directly on cardstock *
Colored cardstock (US letter-size or A4), 4 red sheets and 1 white sheet (or any 2 colors of your choosing).
Option B: The transfer method **
- 5 sheets of US letter-size or A4 printer paper.
- Sheets of large colored cardstock or chipboard *
- A glue stick or spray adhesive.
Glue: (A strong glue stick, i.e. Pritt or Double Sides Adhesive Roller/Tap Runner) ***
Ruler, Craft Knife (or scissors), and 2mm Embossing Stylus (scoring tool)
- Substitutes for the Embossing Stylus: A bone folder, butter knife, or a non-working ballpoint pen.
Hole

puncher and one 10" elastic string (or two 18" ribbons

)
Important
* Recommend: 100 lb (271 gsm) cardstock on templates and 65 lb (176 gsm) cardstock on decoration.
** The Transfer Method
Print all templates on regular printer paper. Trim the templates to the approximate size, and then glue the trimmed templates to the heavy cardstock paper (or thin chipboard). Your printed templates will end up on the inside of the finished item. Make sure the templates are well bonded to the card.
***
Use glue with a fast curing time so you don't have to wait for parts to dry before continuing.