Description
Story ~
The Moon rabbit or Moon hare is a mythical figure in East Asian and indigenous American folklore, based on pareidolia interpretations that identify the dark markings on the near side of the Moon as a rabbit or hare.
On the night of the Harvest Moon, people gather to enjoy the beauty of the full moon. This moon festival, some-times called the Mid-Autumn Festival, is celebrated throughout Asia under different names. The tradition of celebrating the Harvest Moon came to Japan from China in the Heian Period, a time known for the aristocrats' dedication to aesthetics and poetry. People would gather outdoors under the full moon and recite poetry, play music, and enjoy seasonal dishes.
---
About this item
Difficulty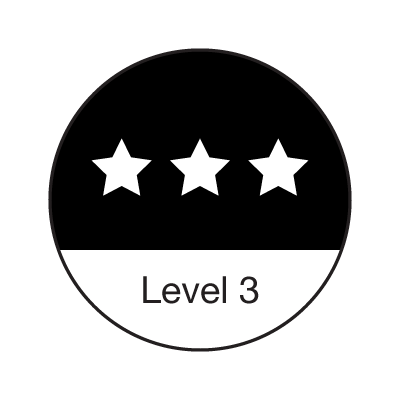 Type

Build Time

What you need
Access to a printer
Colored cardstock:
Option A: Print directly on cardstock *
Colored cardstock (US letter-size or A4), 5 white sheets, 1 red sheet, and 1 dark brown (or any 3 colors of your choosing).
Option B: The transfer method **
- 7 sheets of US letter-size or A4 printer paper.
- Sheets of large colored cardstock or chipboard *
- A glue stick or spray adhesive.
Glue: (A strong glue stick, i.e. Pritt or Double Sides Adhesive Roller/Tap Runner) ***
Ruler, Craft Knife (or scissors), and 2mm Embossing Stylus (scoring tool)
- Substitutes for the Embossing Stylus: A bone folder, butter knife, or a non-working ballpoint pen.
Hole

puncher and one 10" elastic string (or two 18" ribbons

)
Important
* Recommend: 100 lb (271 gsm) cardstock on templates and 65 lb (176 gsm) cardstock on decoration.
** The Transfer Method
Print all templates on regular printer paper. Trim the templates to the approximate size, and then glue the trimmed templates to the heavy cardstock paper (or thin chipboard). Your printed templates will end up on the inside of the finished item. Make sure the templates are well bonded to the card.
***
Use glue with a fast curing time so you don't have to wait for parts to dry before continuing.