Story ~
The Ushi-Oni (うし鬼, Ox Oni (demon)), or gyūki, is a yōkai from the folklore of western Japan. The folklore describes more than one kind of ushi-oni, but the depiction of a bovine-headed monster occurs in most. Ushi-oni generally appear on beaches and attack people who walk there.
Ushi-oni have brutal, savage personalities. Their appearance varies, mainly based on geographical location. They usually have an ox's head with sharp upward-curving horns, wicked fangs and a slender tongue. They spit poison and enjoy killing and eating humans.
---
About this item
Difficulty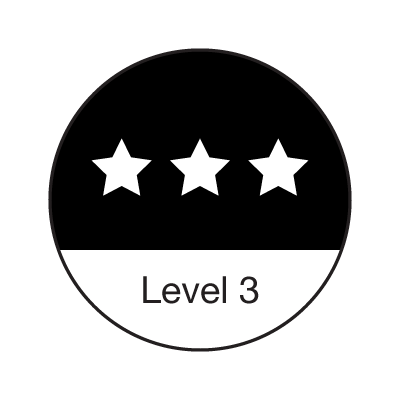 Type

Build Time

What you need
Access to a printer
Colored cardstock:
Option A: Print directly on cardstock *
Colored cardstock (US letter-size or A4), 5 white sheets and 5 red sheets (or any 2 colors of your choosing).
Option B: The transfer method **
- 10 sheets of US letter-size or A4 printer paper.
- Sheets of large colored cardstock or cardboard *
- A glue stick or spray adhesive.
Glue: (A strong glue stick, i.e. Pritt or Double Sides Adhesive Roller/Tap Runner) ***
Ruler, Craft Knife (or scissors), and 2mm Embossing Stylus (scoring tool)
- Substitutes for the Embossing Stylus: A bone folder, butter knife, or a non-working ballpoint pen.
Hole puncher and two 18" ribbons (or strings)
IMPORTANT
* Recommend: 80 lb to 100 lb (216 - 271 gsm) cardstock on templates and 65 lb (176 gsm) cardstock on decoration.
** The Transfer Method
Print all templates on regular printer paper. Trim the templates to the approximate size, and then glue the trimmed templates to the heavy cardstock paper (or thin cardboard). Your printed templates will end up on the inside of the finished item. Make sure the templates are well bonded to the card.
***
Use glue with a fast curing time so you don't have to wait for parts to dry before continuing.